colorado springs has a lot to offer
Thirteen Pictures of Colorado Springs


1. Colorado Springs a long time ago:





2. Colorado Springs today:



3. i got lost on the way to the hotel. all i knew was that the road name started with A and was kind of a weird word. now, i normally don't swear much but i was driving around and around and around some more because all three of these streets intersect and i could see the stupid hotel but just couldn't get to it.



4. these are the apartments where i am working this week. can you imagine waking up in the morning and looking out your patio doors at those mountains?


5. i found a whole shop that just sells penguin stuff! i thought i'd died and gone to heaven.


6. Colorado Springs is apparently the bunny capital of the world. these are just two of the thousand i've seen since sunday night.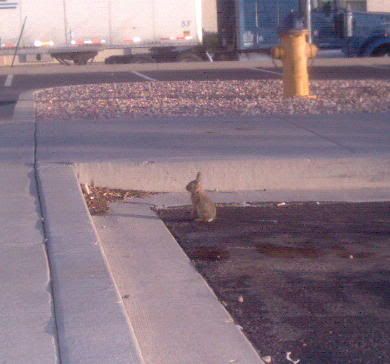 7. i just thought these apartments looked more interesting than mine:


8. there was a farmer's market/craft festival while i was in town (that is the banner) and the odd brightly colored archway is the entrance to a hotel (thankfully not where i stayed).


9. it hasn't rained here in months...until i showed up. it rained every day i was in town and wow, storms on the mountain top are rather impressive (though this picture doesn't really capture that).


10. even though i was on the mountain top and being really stormed upon, i mean like serious wrath of God bearing down on me, i still wanted a picture of me by the wood bear. i don't remember what the guy taking the picture said but clearly i was cracking up at the whole situation.


11. but God keeps promises and when the storm ended, there was a rainbow


12. just me standing by a fake buffalo. hee.


13. pretty rocks