playing dress up
slowly but surely the new apartment is getting snazzed up though the place is still clearly a work in progress.

andrew is a master at framing things, and last week we found a frame shop running a huge sale. he's been working like mad to frame thises and thatses. he brought home several new medals, ribbons, and certificates from this tour. he also had several items from the first tour, time in germany, and his original army training which needed redoing.

here he is: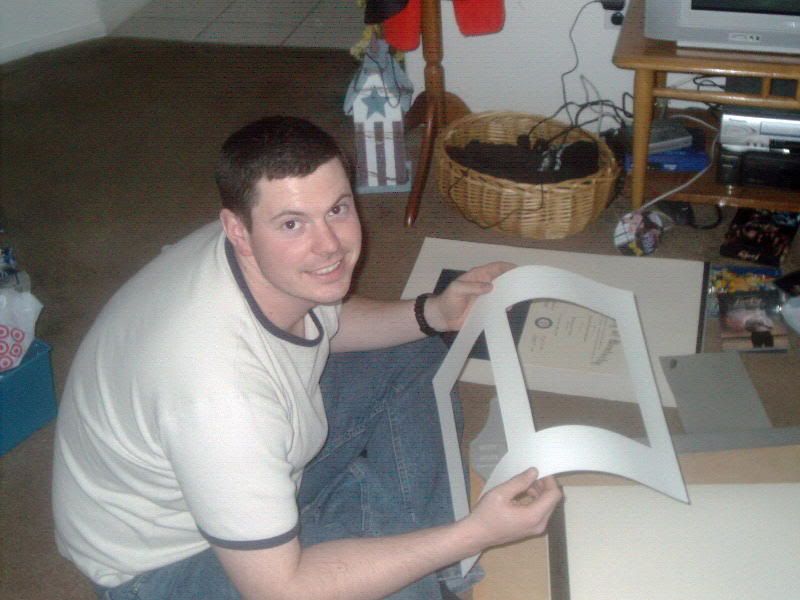 here's an example of the millions of things now on the walls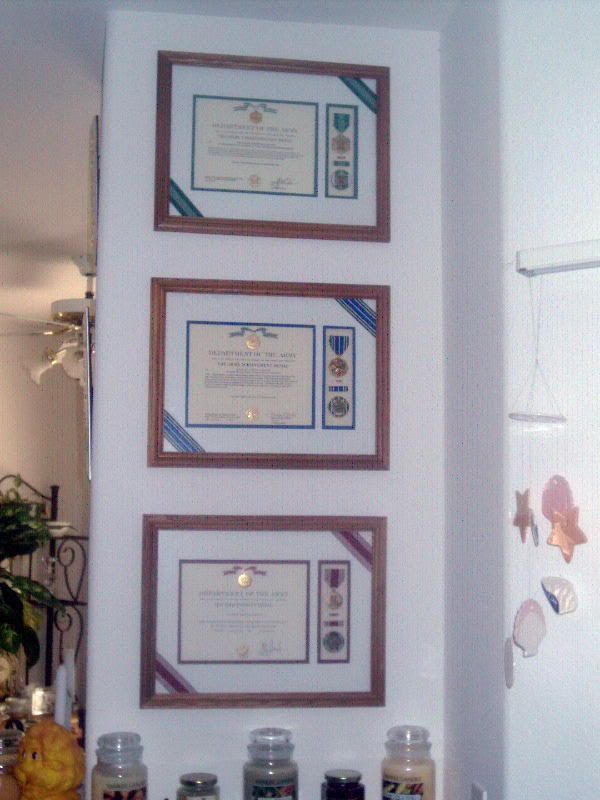 today i put on the finishing touches to the dining room window and took the next steps on my plantstand. last weekend i put the glass mosiac on the top of the table. today i painted two coats of stain. tomorrow i will smush the green grout onto the mosiac top. this is the warm up project. i want to build a bigger, more real table for the patio. we have a park bench made of dark wood and wrought iron verdigris. so a bigger table, dark wood, mosiac top filled in with green grout seemed like a lovely idea. but also a big idea. so i started with a plant stand. it can live outside in the summer and inside in the winter. and now i know i can do the real table because i've made a mini one.
dining room: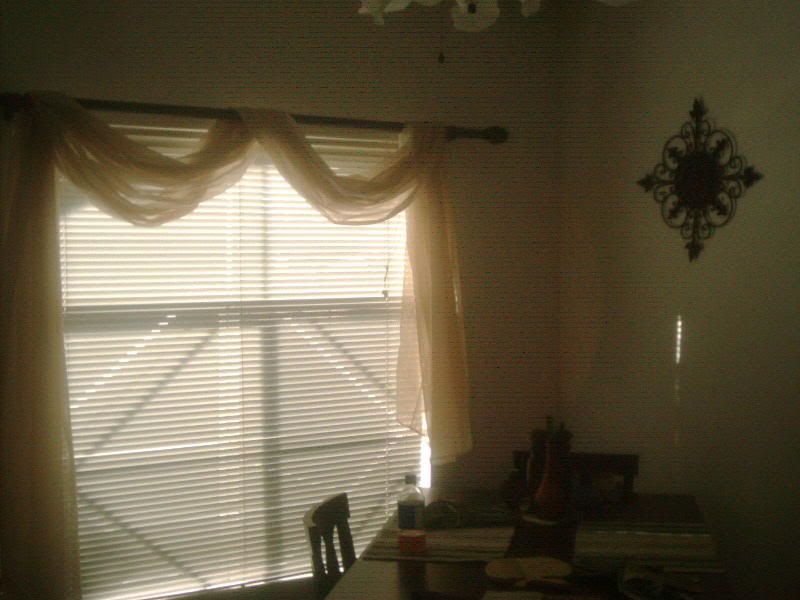 glamorous new plant stand: