good times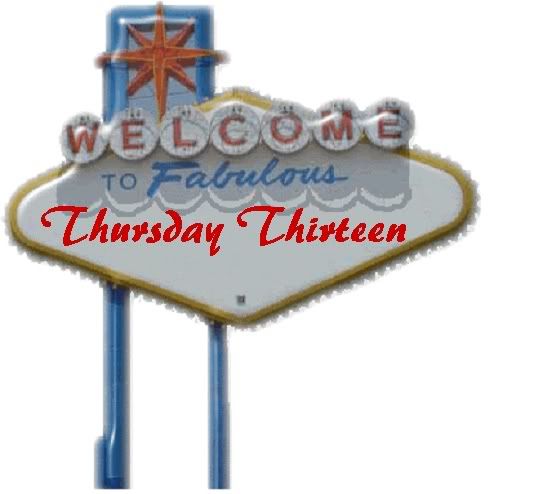 thirteen things i did and/or learned during my parents' first visit to las vegas earlier this week
week #25
1. be at the airport, in the right spot, to pick them up on time. that way if they take a different escalator, can't find you and think you've forgotten about their visit, they at least hear airport sounds in the background of the phone call
2. people watch at the airport. my parents flew in on a sunday, the day most people fly out. you can really tell the difference between the happy people flying into vegas on friday night and the bedraggled people flying home on sunday afternoon. yikes. bachelor/bachelorette parties really take a toll on some people.
3. despite being nearly thirty, i think my parents are always impressed when i cook for them, or possibly that i can cook and no one dies mid dinner.
4. drive around and point at all the spectacles including condos starting at the mid 800's, cabs with a dozen naked butts, pink stucco gas stations and cell phone towers disguised as really really tall palm trees.
5. there are several inexpensive and/or free things to do on the strip, my favorite of which are the fountains and the gardens at the bellagio.
6. visit shoe stores that are supposed to be selling discount shoes. get there and realize the cheapest shoes are over $100 (i don't know why we were surprised, the outlet was next door to a lamborghini dealership after all). get into the car and drive to the shoe store with the big sign in the window: hundreds of shoes $3.99
7. visit all the various breakfasty restaurants their hometown does not offer: blueberry hill, IHOP, the original pancake house, etc
8. watch the NCAA championship and cheer for florida. not because we especially like florida or hate ohio (though they are probably going to have a complex if they lose to florida in baseball this summer) but because we want donevan to move to kentucky (and the best time to negotiate any move is after a big win).
9. eat your weight in ice cream. i sprained my ankle this week. can't run anyway, might as well eat ice cream. peanut butter cup. cookie dough. cookies n cream. butter pecan. yum yum yum.
10. if you want to go to hoover dam, prepare for this to be an all day event. yes, its only twenty or so miles outside of town, but the last billion of those miles seem like a parking lot. i think the last four miles took over an hour. and then there would be funny signs telling us to reduce speed up ahead...
11. not everybody wants to try new things. i took my parents and andrew to a little mexican place that served more authentic dishes. mom got her standard chimi. dad got a burrito. andrew cried because he couldn't order enchilada suprema. i was the only one who tried something i'd never had before. but they were happy with their things so maybe i shouldn't press them for change.
12. drive around and point at all the specticals including how every community is gated but the gate isn't ever closed, or how every community has a wall but the wall is only four feet high, or how some roads are three lanes and sixteen ft wide and some roads are one lane and thirty two feet wide, and just in general the shear number of sea green stucco houses.
13. saying good bye is always hard, whether you live two hundred miles away or two thousand.