screams and thrills and extra sugery things
thirteen roller coasters near me
(week #7)

1. bluegrass park on route 60 near lexington was open until 1925 and featured a wooden roller coaster called the scenic railway.
2. kentucky rumbler at beech bend park in bowling green opened in 2006 is billed as the region's most twisty roller coaster.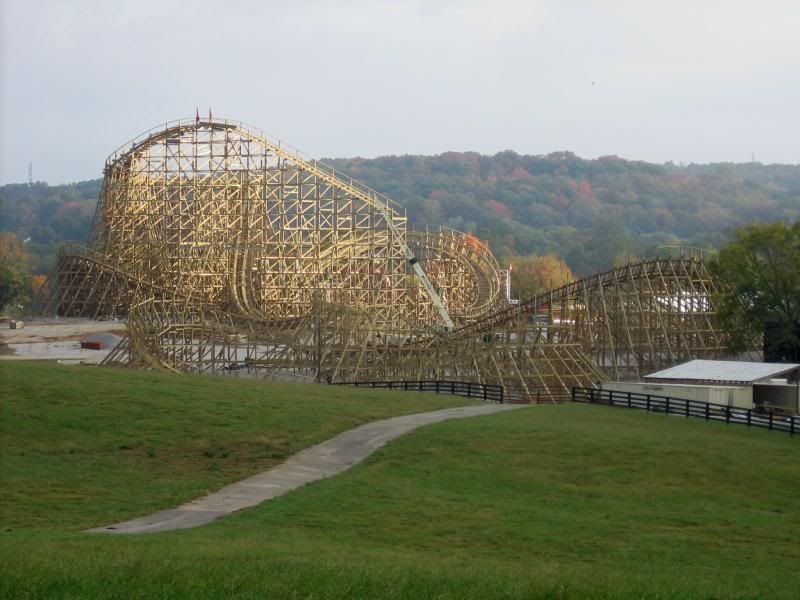 3. also on route 60 just in west virginia is a small park, camden park, with two wooden roller coasters, the big dipper and the lil' dipper. i'm not sure which one this is.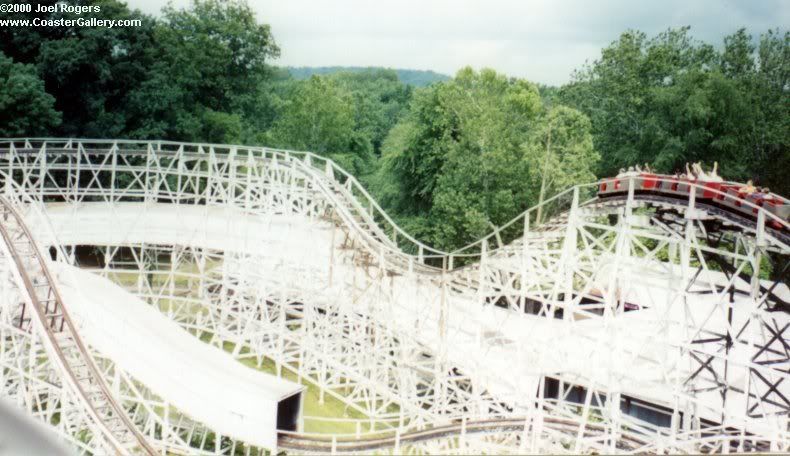 4. joyland park in lexington operated from 1926-1964. there was a wooden roller coaster named wildcat and then the site became a bowling alley and then a neighborhood.
5. the biggest nearest theme park is paramount's kings island in kings mills, ohio with 13 different roller coasters.

6. six flags kentucky kingdom operates several roller coasters in louisville including the closest suspended one. its also the only roller coaster to make me cry. come to find out, i don't do suspended roller coasters well at all.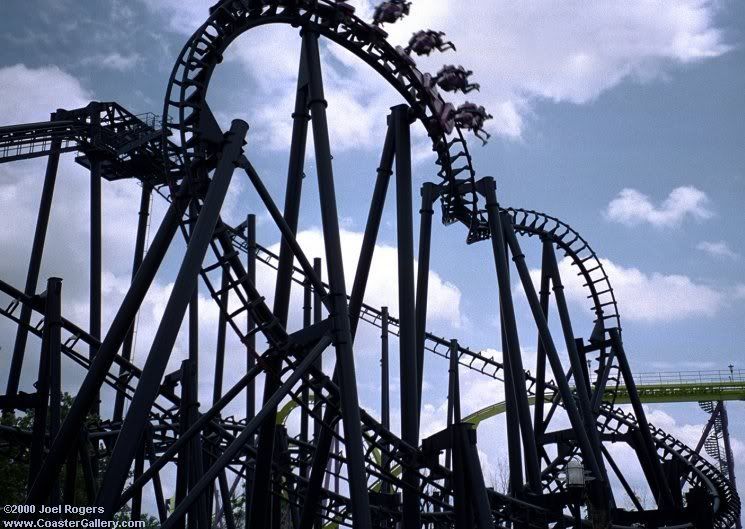 7. millsprings park in paducah sprang up in mid 90s and went under in 2000. briefly there was a steel roller coaster named creek freak. anyone know if spring and creek are really interchangeable?
8. holiday world in santa clause, indiana operates three wooden and one steel roller coasters.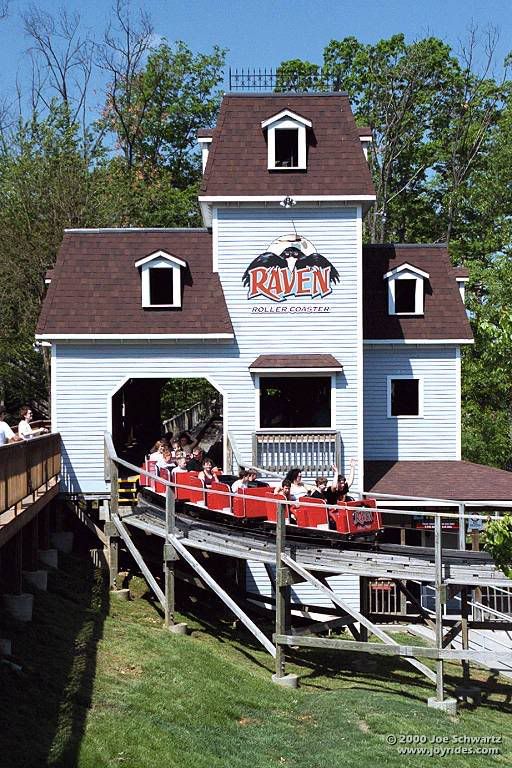 9. liberty land in memphis is thinking about reopening. its been bought and sold and bankrupt and reopened a few times and may open again sometime this year, who knows.
10. riverside park in indianapolis had two roller coasters in the 70s but now it just has some swing sets.
11. coney island in cincinnati has had a dozen different rides over the last century. currently there is a steel coaster named pepsi python. guess they needed some product placement.
12. dollywood is the fifth incarnation of an amusement park in pigeon forge, TN. There has been a different ride for each version of the park.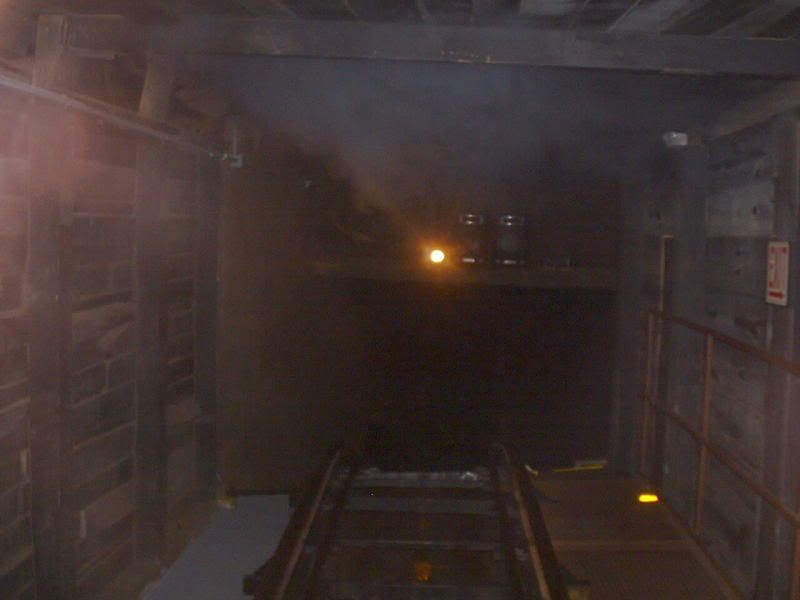 13. i grew up near opryland in nashville and i think that might be where i went on my first ride. its now a shopping mall with no roller coasters but i remember a long long time ago, riding this one and holding my husband's hand.